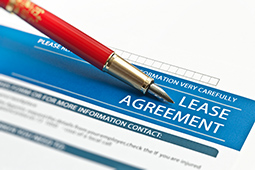 A Finance lease is available for most depreciable business assets and can provide you with the benefits of 100% financing and tax deductions.
How a finance lease works:
How a finance lease works is that you sign a contract in which you (the lessee) can use a piece of equipment for an agreed term or time frame in return for regular rental payments or instalments to the financier.  With a finance lease, you technically lease the asset or equipment for an agreed term or rental amount.
Benefits of a finance lease:
Get up to 100% of the purchase price – by using a finance lease you can use finance for the full purchase price of the Asset
Avoid upfront lump sum payments preserving your cash flow – Because you don't have to contribute anything towards the purchase price you can avoid having to put strain on your cash flow used to fund your day to day business operating expenses.
Choose from a variety of repayment options – A finance lease can be structured over a short or longer term and payments can be scheduled to take your cash flow into account or any seasonal revenue adjustments.
Access potential tax benefits – Rental payments can be tax deductible for revenue generating assets.   You can also access input tax credits for rental and other charges that are subject to GST
Improve your budgeting and forecasting – Because you know in advance what your asset finance costs are you can easily budget and forecast.
Lower repayments – Because a finance lease is structured with a residual value, you have lower monthly repayment than with other finance options.  At the end of the finance lease period you can make an offer to purchase the equipment or asset in full.
For more information on all the equipment and asset finance options visit our Vehicle and Equipment Finance FAQ's.
Contact us to discuss a finance lease for your business assets.
Enquire
Not sure what finance you need? Give us a brief description of what your looking for and one of our experienced consultants will help guide you to structure a suitable option for you.
FAQ
Got a question? There's a good chance we already have the answer
here.