Home loans
Whether you are buying your first home, upgrading or growing your wealth for investment property, First in Finance can help design the right personal finance option for you.
We can help with:
First Home loans – First in Finance do more than just arrange your home loan for you. They will evaluate the most competitive rate, provide advice on the right loan based on your personal financial situation and also assist with accessing the First Home Owners Grant.

Residential loans – First In Finance have significant experience in arranging loans for residential property.  They not only arrange your finance but can also assist with structuring off-set accounts, re-draw facilities and Lender's Mortgage Insurance.

Investment Property Loans – Accessing the right investment property can be challenging in today's current property market.  First In Finance can ensure that your finance is pre-arranged to make sure you don't miss out on the ideal property to add to your portfolio.

Equity Access Loans – Access the equity you already have in your home in the form of a line of credit.  You can use this credit to renovate, invest or turn your future plans and ambitions into reality.

Reverse Mortgage Loans – Use the built up equity in your home to provide you with disposable income either as a lump sum or as regular payments.
---
Vehicle loan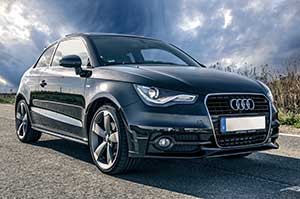 First in Finance will work directly with you to determine the most effective finance option for the purchase of your new vehicle. We then work with your suppliers and the finance company to settle the transaction in the most efficient and responsible manner.
Novated Lease

Commercial Hire Purchase

Chattel Mortgage

Other Lease Finance Options

Rental Options

Insurance premium funding

Fleet Management Options

Master Limit Facilities
The important aspect with all our dealings is ownership of your transaction from interview, application, approval, settlement and ongoing relationship to continuing to build your First in Finance experience each and every time.
---
Property Investment
Whether you're entering into your first Investment Property acquisition or you have a portfolio of properties, First in Finance will assist you to structure a finance package to assist with your wealth strategy.
---
Personal Loans
If you're looking for a holiday, new car, debt consolidation, or just some home refurbishments, a personal loan may be just what you need. We are here to assist with your enquiry and provide a solution to your need.

Enquire
Not sure what finance you need? Give us a brief description of what your looking for and one of our experienced consultants will help guide you to structure a suitable option for you.
FAQ
Got a question? There's a good chance we already have the answer
here.