How First in Finance Helped a Client Consolidate and Pay Out Debts. Debt Consolidation Refinance.
| First in Finance > News > How First in Finance Helped a Client Consolidate and Pay Out Debts. Debt Consolidation Refinance.
February 19, 2016
No comments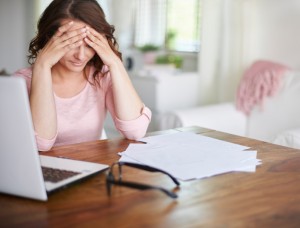 The Scenario
Following a recent settlement for a First in Finance client, that client referred us onto close friends of theirs and highly recommended that they talk to First in Finance to discuss a solution to consolidate their debts.
We originally met in June 2015 to discuss what they were trying to achieve and what their requirements were. They had seven debts to consolidate which over time put a significant amount of pressure on the couple. In particular there was an ATO payment plan in place which the client wanted to clear in total.
---
The Solution
We went about gathering information via our fact find process, and started the process of mapping out a solution to meet their requirements.
We set about on an application process and had a conditional approval issued, subject to valuation, however there was also on title a caveat lodged by an independent party unbeknown to the client, which was brought to our attention by the proposed lender.
The valuation was completed satisfactory, however the mystery caveat was very problematic and together the client and First in Finance tackled the matter to find out what the caveat was all about.
Caveat documents were ordered and produced and from there we were able to determine a plot a path to have this rectified. The issue came about after the debt relating to the caveat was still outstanding. The clients approached a previous lender some 4-5 years ago, and thought this was paid out and all resolved by that lender, however it wasn't. First in Finance contacted the Caveator and clarified what was required to resolve the outstanding issue and exchanged several emails to have it resolved, as it was a government agency it took several weeks to have it actioned.
---
The Outcome
Following negotiations by First in Finance on the client's behalf with the new incoming lender, First in Finance was successfully able to increase the facility to allow the additional debt to be consolidated, in total, 8 separate facilities.
The clients were placed under considerable stress in particular with the ATO, however upon advice from First in Finance, they provided clear direction of the approvals in hand and the contact details to discuss. This provided the ATO with comfort that they would be fully repaid. The matter settled 2nd Feb 2016
The clients are now relieved and extremely satisfied with the work that First in Finance did to understand their needs, assist when there was considerable complexity and issue and ultimately finalise the matter for a successful outcome.
---
What the client says
"Before engaging First in Finance we were having real trouble getting information about a debt from over 20 years ago.  It didn't show up to start with.  We needed some one to help us sort it all out.
We were referred to First in Finance by friends of ours who were really happy with them so we felt comfortable making an enquiry.  Previously we had spoken with someone else and also had spent money with them but they didn't end up helping us.
As result of working with First in Finance we ended up changing our mortgage, and reconsolidated all our debts.  Our financial situation is more manageable.  It helped heaps.  A previous issue with an unethical bookkeeper meant we were in debt with the ATO and we could get that debt cleared.
We would definitely recommend First in Finance, they were awesome.  They really were so good"
Donna and Malcolm McGregor
February 2016
Enquire
Not sure what finance you need? Give us a brief description of what your looking for and one of our experienced consultants will help guide you to structure a suitable option for you.
FAQ
Got a question? There's a good chance we already have the answer
here.