First In Finance Partnership for Property Investors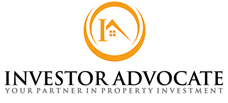 First in Finance is excited to announce a strategic partnership with Investor Advocate, a specialist property investment agency, to help our clients secure quality investment property across the country.
Bronko Kozel, First in Finance, Director explains why they've chosen to partner with Investor Advocate. "Investor Advocate is a unique property advocacy business with strong relationships with financial planners around the country. The approach they take in securing investment property is very client focused and provides us with the confidence that our client is going to be looked after. We have taken a great deal of time to look for the right group to work with and are very happy to be entering into this relationship".
Investor Advocate has created purchasing campaigns to focus the efforts of the investors advisory team; mortgage broker, financial planner and property advisor; to be able to deliver the best result for the client that meets their financial objectives. They work closely with the financial planning community to help their clients avoid being signed up by property spruikers on over priced property.
"We are very excited to be working with First in Finance. They have a wide selection of mortgage products available for our investors and their experience shows through in the transaction. Helping the investor understand the finance, and having the right package is very important in adding hidden value to your investment properties performance…" Jason Bennett. (Founder, Investor Advocate)
For more information on Investor Advocate, go to their website at www.investoradvocate.com.au or email them at enquiry@investoradvocate.com.au

Enquire
Not sure what finance you need? Give us a brief description of what your looking for and one of our experienced consultants will help guide you to structure a suitable option for you.
FAQ
Got a question? There's a good chance we already have the answer
here.