Getting Results Quickly With A Complex Property Refinance
The Scenario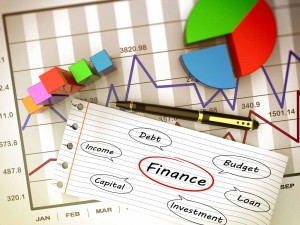 A Victorian business broker approached First in Finance on the 17th August to urgently assist a former client with refinancing their existing home loan to provide cash out for investment purposes.
The client had tried traditional lending providers for their property refinance, however due to a credit history issue for a considerable sum they were unable to obtain finance without the credit issue being resolved.
The client was in dispute of the credit issue; however had no success with lenders listening to their circumstances to have it resolved and seeking to dispute the matter.
Due to the client working overseas on large design contracts there was also urgency around timelines for settlement.
---
The solution
The two key hurdles First In Finance needed to overcome was:
Getting the property refinance arranged in a short time frame
Resolving the previous credit issue
First in Finance acted quickly with:
Initial data received 17th august 2015
Valuation completed 19th August 2015
Conditional Approval / Loan offer 3rd Septemer 2015
The deal settled on the 10th September
---
The Outcome
First In Finance were able to quickly instruct a valuation, get the process urgently underway, loan approved and settled within 3 ½ weeks.
The outcome for the Credit History matter was that First In Finance negotiated a position with the lender to retain the sum equal to the credit issue aside in a suspense account pending resolution and to either to be paid to the creditor or client depending on the outcome.
Amount:                  $1,280,000
Loan Purpose:        Refinance with equity/cash out
Rate:                        5.99% (initial rate)
Turnaround:           3 ½ weeks
Term:                       30 year term
Location:                 Box Hill, Victoria
---
First In Finance, are experienced in a diverse range of transactions and can help your with more complex finance solutions. Contact us to discuss your finance needs.
Enquire
Not sure what finance you need? Give us a brief description of what your looking for and one of our experienced consultants will help guide you to structure a suitable option for you.
FAQ
Got a question? There's a good chance we already have the answer
here.