How a Mortgage Broker helped a regional couple get back on their feet
February 20, 2019
No comments
Background: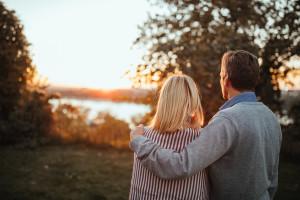 First In Finance are an established, independent mortgage broker who were approached by a couple who had a mortgage with a major bank.
They'd previously also ran a business in country NSW back in 2013, and suffered a significant loss on a job for a client that never paid up and was owed $60k. This decimated their business and they couldn't get payment for the invoice and had creditors building up and couldn't recover from it. Suppliers then were owed money and adverse credit history was established, through no fault of their own. They then spent the next few years working for wages and paid back most of the creditors, however the adverse credit rating remained on file.
The client is now working off shore and earning a very good income and has been able to substantially reduce their home loan and build up equity in their home. In 2018 the couple wanted to purchase an investment property, however when they approached their long-standing major bank who have had their home loan for several years, they were declined. The major bank did not want to know about why or how their circumstances came about and flat out refused to assist.
The clients approached a non-bank. This non-bank does not deal directly with the public only through the broker network. The non-bank referred the clients to First in Finance.
The Outcome:
Following discussions with the client, First In Finance conducted a fact find to understand the history and a copy of the client's credit report, options were discussed and provided to the client which they considered and an application was put forward to a non-bank lender.
The result was their major bank loan was refinanced, they obtained access to their equity to utilise as a deposit for the investment property and an investment property loan was also approved and now settled. First In Finance also arranged for additional equity to be released to finalise an outstanding account with a supplier who had lodged a caveat on title, and we arranged to have that caveat removed prior to the settlements.
What the client said 
"Let me start by saying how professional Bronko and Amanda have been through the process of securing finance for our investment in my family's future and how grateful we are for their persistence and patience. 
At the time of this venture, I was a very difficult customer to secure finance for. First in Finance, in my opinion, worked extremely hard to make sure all the "I"s were dotted, all the "t"s were crossed. Especially now the new royal commission has overshadowed the good work that good people do, ruined by only a few. 
They helped secure refinance from a major bank on our existing home and were able to assist us in securing new finance for an investment property.
I am not the most politically correct person to deal with, but their patience, honesty and their methodical approach to their business, has secured me and my family the next stage in our future. 
They were honest with us from the start and they were very prompt with their service follow ups. I have no hesitation in recommending First in Finance to anyone.
Thank you Bronko and Amanda for such a great job." 

Best regards
Fin and Bec
Narrabri
NSW
Enquire
Not sure what finance you need? Give us a brief description of what your looking for and one of our experienced consultants will help guide you to structure a suitable option for you.
FAQ
Got a question? There's a good chance we already have the answer
here.