How Foreign Buyers Can Still Invest In Australian Property
January 9, 2017
No comments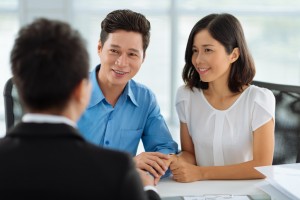 According to the 2014 Economist Intelligence Unit Survey, Melbourne has been chosen as the world's most liveable city for the fourth time in a row. Other Australian cities like Adelaide (5th), Sydney (7th) and Perth (9th) have also made it in the top 10. Health care, infrastructure, education – Melbourne received perfect scores for all three, making it a top choice for foreign investors and migrants.
Who's buying Australian property?
The strongest demand has come from buyers located in China, Singapore, Hong Kong, USA and Canada, with support from Korean, Malaysian, South African and Middle Eastern foreign nationals.
Why is Australian property so attractive to foreign buyers?
Stable investment – Australian Real Estate has performed well over a long period and is expected to continue performing well for the foreseeable future, whereas other traditionally favourable investments such as US shares and European bonds have been much more volatile recently.
Diversification – Wealthy families are looking to diversify their investment portfolios outside their home shores to mitigate the risks of potential political instability.
Avenue for residency – Families may be looking to obtain permanent residency in the future for themselves or their families and are looking to establish a footprint now.
Status – Many countries view Australia as a very safe and prosperous country, with some cultures viewing Australian property holdings as a prestigious investment.
What properties can foreign nationals buy?
Residential Real Estate
Under Australia's foreign investment framework, foreign persons generally need to apply for foreign investment approval before purchasing residential real estate in Australia.
New dwellings and vacant land
Foreign persons generally need to apply and receive foreign investment approval before purchasing new dwellings and vacant residential land for development. Applications to purchase new dwellings are usually approved without conditions. Applications to purchase vacant land are normally approved subject to construction being completed within four years (to prevent land banking). Once new dwellings are built or purchased, they may be rented out, sold, or retained for the foreign investor's own use.
Established dwellings
Non-resident foreign persons are generally prohibited from purchasing established dwellings in Australia. However, reflecting the fact that foreign persons who are temporary residents need a place to live during their time in Australia, temporary residents can apply to purchase one established dwelling to use as a residence while they live in Australia. The purchase of an established dwelling in these circumstances would normally be conditional on the foreign person selling the property when they leave Australia, or cease being a temporary resident and do not become a permanent resident or an Australian citizen. Temporary residents cannot acquire established dwellings to rent out or for use as a holiday home.
Commercial Real Estate
Commercial Land includes vacant land and developed land such as offices, factories, warehouses and shops. Commercial residential premises (such as hotels, motels and caravan parks) are also considered to be commercial land.
All foreign persons must get approval for a proposed acquisition of vacant commercial land, regardless of the value of land. Such acquisitions are normally approved subject to development conditions.
Foreign Buyers Finance Terms 
GENERAL DESCRIPTION

A loan for non-resident borrowers looking to invest in Australian real-estate with Foreign Investment Review Board approval ("FIRB").

PURPOSE

Purchase and refinance only. Cash out not applicable.

INCOME VERIFICATION

Full-doc verification accepted. NB. All borrowers are to be located in an acceptable country.

ACCEPTABLE SECURITY RESIDENTIAL

Melbourne/ Sydney/ Brisbane metro. Other locations considered.

ACCEPTABLE SECURITY COMMERCIAL

Retail shops, commercial offices and light industrial properties.

ACCEPTABLE RISK GRADE

Clear only. NB. A limited number of borrowers are expected to have an Australian credit record.

MAXIMUM LOAN SIZE RESIDENTIAL

$5,000,000

MAXIMUM LOAN SIZE COMMERCIAL

$5,000,000. Higher amounts considered upon application.

MAXIMUM LVR

70% up to $2m; 65% up to $5m.

APPLICATION FEE

1.50% of the loan amount.

INTEREST RATE

7.99% pa up to $2M; POA up to $5m.

TERM

Residential               Commercial

Up to 3 years            Up to 2 years

REPAYMENT METHOD

Direct Debit to be scheduled from an Australian bank account.

ADDITIONAL REPAYMENTS

No

REDRAW AVAILABLE

No

SERVICEABILITY

Evidence of serviceability will be provided by obtaining a combination of the following:

PAYG

3 latest payslips translated into English
3 months bank statements translated into English
Employment letter translated into English
XE currency conversion to be completed and placed behind income documents.

 

Self employed

2 years tax returns translated into English 

6 months statements showing business income to be translated into English
XE currency conversion to be completed and placed behind income documents.

ADDITIONAL REQUIREMENTS

 

Foreign Investment Review Board Approval is required.
Appointment of an Australian based Lawyer to act on behalf of the client both pre and post settlement.
Evidence of applicant's deposit held in an Australian bank account is required.
Appointment of an agent (not the mortgage broker) to act on applicants behalf.
Satisfactory Customer Identification Check – 100 points of ID,
If refinancing, copies of last 6 months most recent bank statements.
Receipt of independent legal advice, confirming borrowers' fully understand terms, conditions and obligations of the loan and the mortgage.
To find out more and get assistance with finance for Foreign Buyers Contact Bronko Kozel:
M| 0406 421 804
E| bronko.kozel@firstinfinance.com.au
Enquire
Not sure what finance you need? Give us a brief description of what your looking for and one of our experienced consultants will help guide you to structure a suitable option for you.
FAQ
Got a question? There's a good chance we already have the answer
here.