We have a plan, but our Bank's not listening or willing to help.
The Scenario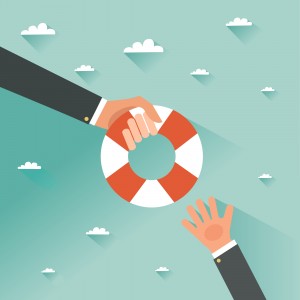 In June 2015 an existing First in Finance client referred a longstanding major bank rural client to First in Finance. Following some difficult years due to a downturn in a business venture their major bank was not prepared to continue to support the facilities and accounts and issued legal notices to "Sell the Farm".
The clients had taken considerable steps to remedy the situation, but it all fell on "deaf ears" when it came down to listening to a solution to re-balance the debt and take steps to free up equity and pay down debt and thereby saving their property.
The client's saw an investment opportunity to subdivide parcels of their rural land and submitted plans to their local council which were subsequently approved. Together with their local agents they successfully sold off the plan and provided a clear pathway for their major bank lender to see the opportunity to assist with funding the subdivision as a stepping stone to clear their outstanding balance to the bank. Unfortunately this was not greeted with positive support from the bank and pressure was mounting as the Bank wanted their facilities cleared and provided a deadline to do so and continued with their legal position.
Under pressure they had sought some temporary funding assistance to help stave off the bank and had legal representation to assist in this regard, However the Bank kept persisting and pressure kept mounting. They had spent 9 months searching for a refinance package to relieve the pressure.
---
The Solution
Their local Agent (a First in Finance client) suggested they contact First in Finance to discuss what options were available.
First, Director Bronko Kozel, undertook an analysis of the current situation and what the specific issues were and why the Bank was insisting on selling the Farm. Also he listened to the clients exit strategy and how this came about, what they had done and how they wanted to implement the strategy.
The reasoning behind the exit strategy was very clear and made perfect sense and provided the clients with the end result of reducing their debt to a clearly manageable level and if all lots are sold to be debt free and have the pressure taken off.
---
The Outcome
Following an extensive review and due diligence process, First in Finance submitted the transaction to a well-respected private lender, who agreed with the client's strategy and also the First in Finance synopsis and agreed to take the deal on. There were significant issues to resolve and through a structured approach the refinance package was approved and the matter settled, with all parties including the long standing Major Bank.
The matter was a complex and difficult matter to work through, however with clear and transparent communication the client was advised of the outcomes, and assisted in the whole process with provision of timely and accurate information as and when requested.
The deal settled November 2015, which now free's up the client to focus on finalising the subdivision, rather than fighting with their previous Major Bank. This will enable them to settle with contracted purchasers and enjoy their long held family homestead asset.
---
First In Finance, are experienced in a diverse range of transactions and can help your with more complex finance solutions. Contact us to discuss your finance needs.
Enquire
Not sure what finance you need? Give us a brief description of what your looking for and one of our experienced consultants will help guide you to structure a suitable option for you.
FAQ
Got a question? There's a good chance we already have the answer
here.